Mmmmmm, homemade waffles for breakfast?? I think so!! There's nothing like whipping up a batch and enjoying them with your favorite toppings and a steaming hot cup of coffee, is there? This is what we enjoyed this morning, and usually at least once a week. My kids LOVE them and they really are super yummy, fluffy and flavorful.
You can even add chocolate chips, fruit bits or whatever strikes your fancy. Our kids love it when I add chocolate chips to theirs. It's their super-special breakfast they really look forward to.
Here is what you will need: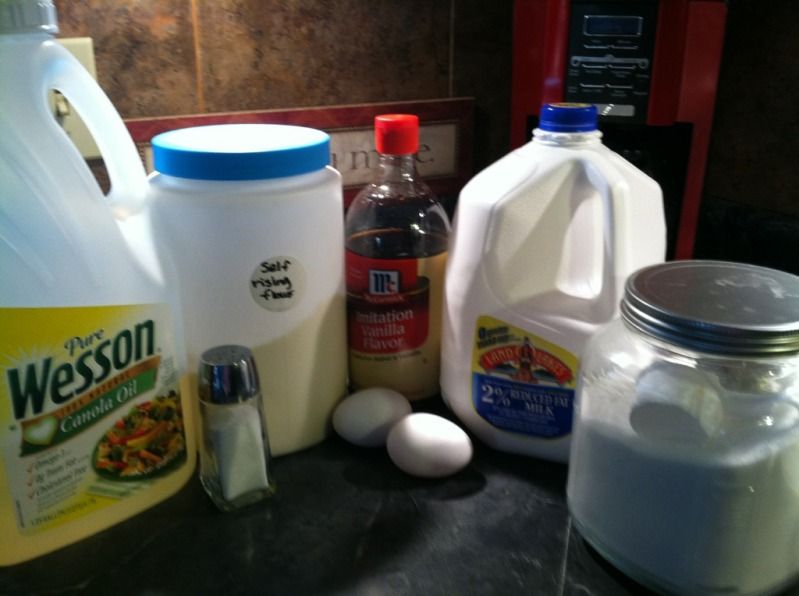 2 cups self rising flour
1/3 cup oil (I use canola)
1 3/4 cup buttermilk
(to make buttermilk add about a teaspoon of distilled white vinegar to your regular milk, stir
and let sit for about 5 minutes. Voila!)
2 eggs
2 Tablespoons sugar
1/2 teaspoon salt
1 teaspoon vanilla
I just add all ingredients in a large mixing bowl then whisk together until pretty much lump free. But don't overmix. It should be in between thick and runny...if that makes sense.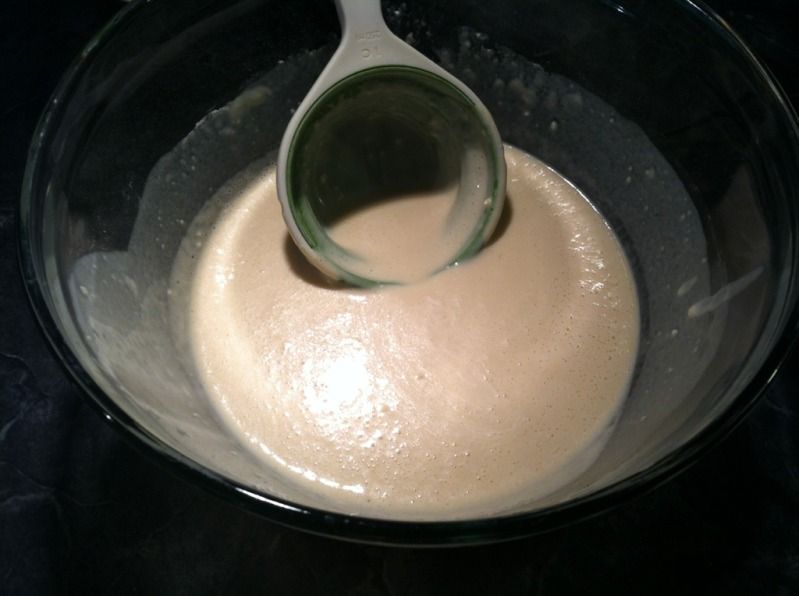 Then I start ladeling the mix into my preheated waffle iron. Make sure you don't over fill your iron...otherwise you'll have a bubbling mess overflowing out the sides. The mix expands quite a bit as it cooks, so keep this in mind. I always fill mine until
almost
all the nooks and crannies are full.
If you're adding chocolate chips or fruit bits to your waffle, you can sprinkle them on top of the mixture before you close the lid. It tends to be easier to do it this way, especially if you have picky eaters who never seem to all want the same thing. :-P
Once your waffles are done they're ready to top and eat! This is my favorite way to enjoy them...
...too bad I was out of fresh strawberries. I love sliced fresh strawberries on top!
This recipe yields approximately six Belgian style type waffles. It might possibl

y

be used as a pancake batter as well. I need to try this Saturday morning! :-)
Have fun cooking!
May God richly bless you!
Kayla
Did you try our recipe and like it? I would love to

hear from you! Please feel free to leave your comment below. :)